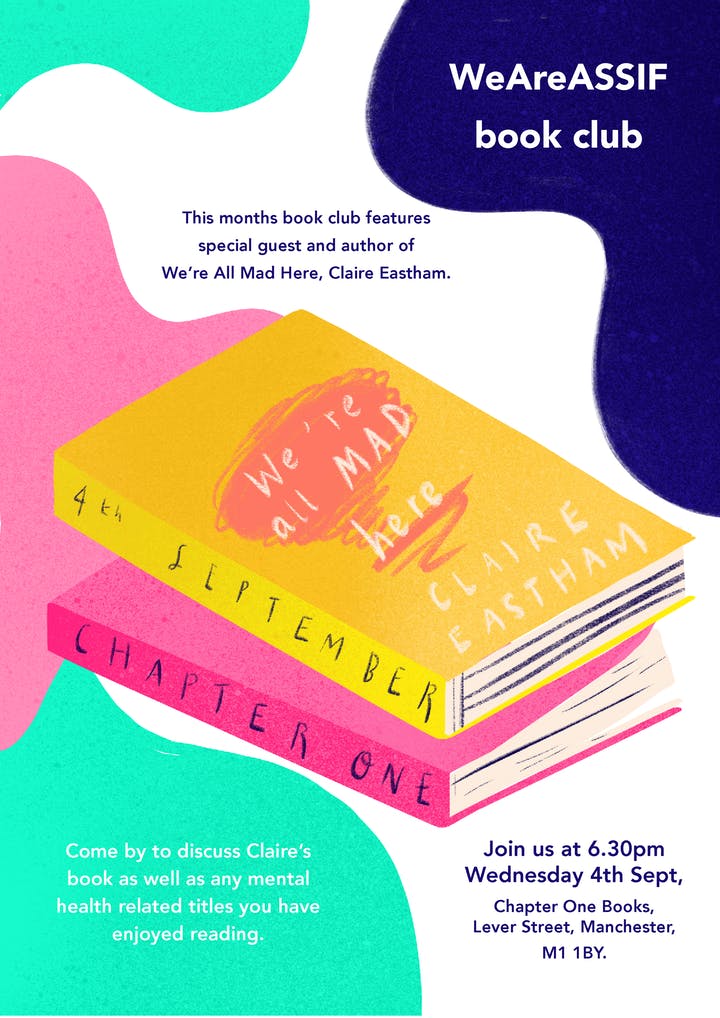 Join us on Wednesday the 4th of September for our second Let's Talk Books book club.
Tickets Available on Eventbrite
Let's Talk Books is a book club organised by mental health organisation WeAreASSIF. Each month we meet up to discuss a different books, or just any book you have loved or found useful in aiding your mental health journey. Books don't have to be specifically mental health related. They may have just inspired you, uplifted you or made you happy.
We are excited to announce that we will be joined by award winning and best selling author of We're All Mad Here, Claire Eastham, who will be discussing her book, other books and any questions you may have.
In the lead up to the book club we have a few copies of Claire's book to give away for FREE, so keep checking our social pages for more details. @WeAreAssif
Anyone and everyone is welcome.
We look forward to seeing you there.